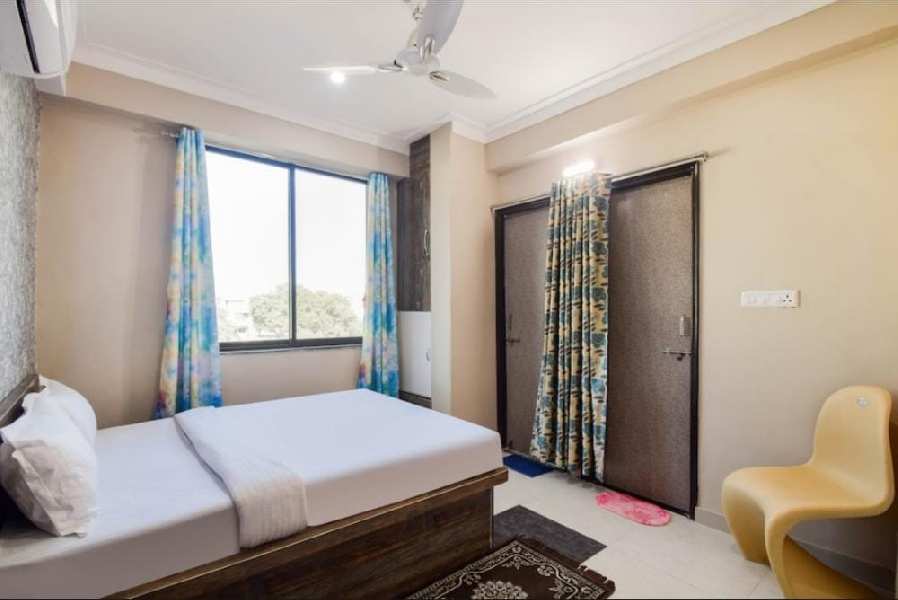 The "City of Lakes," commonly known as Udaipur, is a great place to consider investing in real estate. With its flourishing tourism economy, breathtaking scenery, and rich cultural legacy, Udaipur has a wide range of real estate investment prospects. Particularly, buying an Individual House for Sale in Udaipur might turn out to be a smart move. Let's look at why.


Strong Potential for Appreciation:
The significant potential for appreciation is one of the main benefits of buying a specific property in Udaipur. Due to rising demand from residents and visitors alike, the city has consistently seen increases in property values throughout the years.


People from all walks of life are drawn to Udaipur by its combination of historical elegance and modern conveniences. As a consequence, it is anticipated that the price of individual homes in Udaipur would increase continuously, guaranteeing a great return on investment.


Independence and Freedom:
You may not be able to get the same sense of freedom and independence with other types of real estate investments, but purchasing your own home gives you both. When you own a freestanding home, you have total authority over it.


You can adjust it and add your touches following your tastes. Furthermore, housing societies do not have the authority to impose any harsh restrictions or regulations on you. This allows you the flexibility to use the area that best suits your requirements.


Potential for Rental Income:
The opportunity for earning rental income is a big additional benefit of purchasing a single home in Udaipur. Numerous tourists are drawn to Udaipur year-round by its growing tourism sector. You may generate a consistent passive income by renting out your home.


This is especially true if it's located in a desirable neighbourhood like the Old City or next to a body of water. This extra money might supplement your current salary or be used to pay off your mortgage.


Diversification of Investment Portfolio:
Real estate investing, especially in a single home, diversifies your portfolio of investments. Real estate investments offer a more solid and tangible asset than stock and mutual fund investments, which are prone to market swings. You may reduce risk and secure your financial future by diversifying your investments.


Tax Benefits:
The purchase of a private residence in Udaipur also offers several tax advantages. Property taxes and home loan interest payments are tax deductible for homeowners. Aside from that, you may write off costs for upkeep, repairs, and insurance premiums if you opt to rent out your home. These tax advantages can substantially lower your overall tax obligation, enabling you to amass more savings over time.


Quality of Life:
Udaipur is well known for having a good standard of living. Away from the bustle of greater urban regions, the city offers a calm and pleasant atmosphere. You may live a peaceful lifestyle with easy access to all the necessities by purchasing a private residence in Udaipur.


Purchasing an Affordable Individual House for Sale in Udaipur offers several benefits. Udaipur provides an ideal setting for real estate investments, from possible appreciation and rental income to tax advantages and a good standard of living.


Before making any investment decision, it is necessary to undertake in-depth research, consult a specialist, and assess the market environment. You may then decide wisely and benefit from your investment in the thriving and beautiful city of Udaipur.