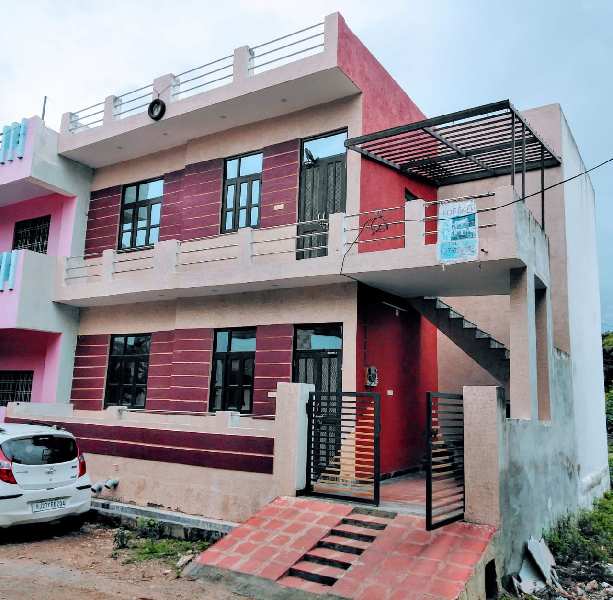 Udaipur is a lovely city in Rajasthan's Udaipur district, that can be found at the foothills of the Aravalli range. This city is located in Rajasthan's southern area and is well-known for its medieval palaces, forts, architectural temples, galleries, museums, gardens, natural settings, etc.


Udaipur's captivating beauty, calm, and tranquility have made it one of the most popular locations for investing in property. As one of India's most charming cities, it is renowned as the "Venice of the East."
Why should one make an investment in Udaipur for real estate?
This lively metropolis has emerged as a focus for forthcoming real estate projects due to its broad connections.
One should plan to make an investment in real estate in Udaipur because there are affordable properties in Udaipur that one can buy. Later on, earn good returns. The various reasons why one should buy property in Udaipur are as follows:


● The tourism industry
● The agricultural industry
● The mineral industry
● Due to connectivity


Locations for Affordable Property in Udaipur
There are places for Affordable Property for Sale in Udaipur. Mentioned below are various locations where one can invest in property in Udaipur.


● Bhatewar
With the rising urbanization of Udaipur and its surroundings, Bhatewar has emerged as a hotspot for residential real estate sales. Here, one may purchase a home at a low cost, and its resale value will steadily improve over time. This position is a bit offshore from the city's commotion, therefore it offers access to all necessary utilities and a tranquil environment.


● Hiran Margi
The neighborhood contains one of the largest residential colonies in the state and is located on the southern side of Udaipur City. This vast colonial territory was further partitioned into many sections. Nearby lies the Udaipur City Railway Station.


● Bhuwna
Bhuwana is a developing residential and commercial center in Udaipur. Popular nearby attractions include Samarpit Colony Park, Navratna Complex, Navlok, Shanti Niketan Colony, and others. In reality, Maharana Pratap Airport is only a short drive away from here. SH32 connects several of the state's other main cities.


How to Invest in Udaipur Real Estate
If you are new to real estate investing in Udaipur, the following procedures are recommended:
● Determine your total financial status to enhance your finances and achieve financial freedom.
● Depending on your wealth stage, you may now select a specific real estate investing approach.
● With so many options, it would be beneficial to study and assess the market before settling on a target market that is both acceptable and inexpensive for investment.


● Decide on your investment property requirements.


● Form a team of independent advisors and contractors that have developed experience in that field and can assist you in choosing the ideal investment property.


● Determine your financing options for real estate purchases based on your particular preferences and financial position.


● Make a plan to identify good discounts on your home before investing.


● Depending on your budget, finalize your property and make the necessary payments to conclude the property purchase.


● Remember to examine and gather all of your property documentation, as well as insure your property with reputable insurance.