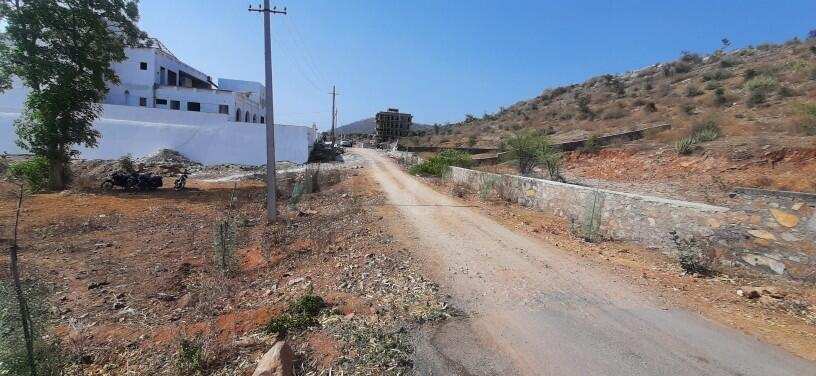 Tiger Hills is a popular residential area in Udaipur, known for its scenic location and beautiful views of the Aravalli Hills. Tiger Hills Udaipur is a desirable location for those looking for a peaceful and serene residential area with beautiful views. With a wide range of properties available for sale and a strong real estate market, it is a great place to consider investing in property.
Some of the significant factors related to Property for Sale in Tiger Hills Udaipur
Property Types: The properties available for sale in Tiger Hills Udaipur include apartments, villas, and plots of land. The price range for these properties varies depending on the size, location, and amenities.


Amenities: Many of the properties in Tiger Hills offer amenities such as landscaped gardens, swimming pools, gymnasiums, and 24-hour security. Some of the properties also offer panoramic views of the Aravalli Hills and the city of Udaipur.

Location: Tiger Hills is located on the outskirts of Udaipur, which offers a peaceful and serene environment. However, it is still well-connected to the city center and other parts of Udaipur.

Real Estate Agents: There are many real estate agents and developers who specialize in properties for sale in Tiger Hills Udaipur.
There are several reasons why investing in Affordable Property for Sale in Tiger Hills Udaipur.
Scenic Location: Tiger Hills in Udaipur is a beautiful location with scenic views of the Aravalli Range. The serene atmosphere makes it a desirable location for people looking for a peaceful living experience.
Growing Real Estate Market: The real estate market in Udaipur is growing rapidly, and investing in property in a prime location like Tiger Hills can be a smart decision for long-term capital appreciation.

Good Infrastructure: Tiger Hills has excellent infrastructure with good roads, electricity, and water supply, making it an ideal location for residential development.
Tourist Destination: Udaipur is a popular tourist destination, and Tiger Hills is one of the most sought-after locations for tourists visiting the city. This can make it a good investment for those looking to earn rental income.

High Demand: Properties in Tiger Hills are in high demand due to their location and scenic views. This can make it a lucrative investment opportunity with high returns.

Real estate agents can be extremely helpful when acquiring property for sale in Tiger Hills Udaipur. Here are some ways that real estate agents can assist in the process:
Access to Listings: Real estate agents have access to a vast network of properties that are available for sale in Tiger Hills Udaipur.
Expert Advice: Real estate agents have in-depth knowledge of the local real estate market and can provide valuable advice on pricing, negotiation, and other aspects of the buying process.

Property Viewings: Real estate agents can schedule property viewings and accompany you on tours of potential properties, providing valuable insight into the property's features and potential drawbacks.
Assistance with Paperwork: Real estate agents can help you with the paperwork involved in acquiring a property, including drafting and reviewing contracts, handling negotiations, and closing the sale.

Network of Professionals: Real estate agents have a vast network of professionals in the industry, including property inspectors, appraisers, and lawyers.