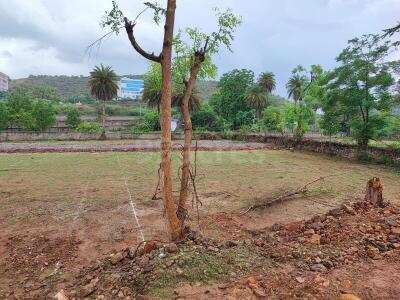 Udaipur in Rajasthan is now trending for its real estate fame. You can easily engage yourself in the cash-turning game as there are so many choices still left. You may invest in residential lands, commercial properties, industrial properties, etc. You can easily scale up the value of properties in Udaipur as real estate has immense growth with greater turnovers. It is financial heaven for real estate investors for being a real-estate locality in Rajasthan.
Whether we go for the commercial hub, connectivity, residential inventory, educational institutes, social growth, Udaipur has shown its golden charm. As a fruit of rapid development, there are many investors from other cities to invest in the real estate properties in Rajasthan.
There are some crucial reasons with benefits to investing in Residential Land for Sale in Udaipur Rajasthan.


Some appealing aspects of Udaipur:
This is a strategic geographic location in Rajasthan. It will have quick development and some ongoing projects have emerged as long-term developments in Ahmedabad. The rates are quite budget-friendly at this stage, but within the next few years, they will go up.
Big MNCs are putting their feet on Udaipur. We can see the fastest commercial base here.
Apart from these, it has a strong connection with airports, highways, and commercial networks. Hence, financiers may target the real estate sectors to try their luck. It will have huge advantages in the next decade. The real estate sector in Udaipur is strong, concrete, creative, and stunning from every angle.
Every now you can observe the huge number of hoarding for real estate developments. The need is at the next level and so there is no place for brokers. Customers will have one-to-one conversations with property owners.


Terrific lifestyle formula:
Buying the property in Udaipur has many benefits with long living. Individuals need a world-class lifestyle with exceptional cleanliness in the surrounding. It is more delightful with a sealed sewage system, a clean environment, and user-friendly property access.
Smart residential growth is seen in Rajasthan. It will be one of the successful projects in India as we see in Karnataka, Maharashtra, and Delhi. The city will have further evolution with a proper transport network, connectivity, resiliency, and inclusiveness. The project for smart city development in its way to enhance its future demand for the real estate market.
An Excellent Investment Option:
The rate is as per our expectation in residential plots. The rates dispose every year and one day it would reach significant height. Having a Budget Residential Land for Sale in Udaipur Rajasthan is not just about financial justice, but also advantageous for future backup.
From the scratch, you will get constant rewarding opportunities for the plots in Udaipur. Individuals search for many investment options here while real-time anticipation comes from here.
Land costs are not very high at this stage as it turns into a sensible alternative for the future. We have witnessed many developments in Rajasthan. With ample IT projects are there, real estate and residential buildings are on notice to be built.